performance dog foods & Functional nutrients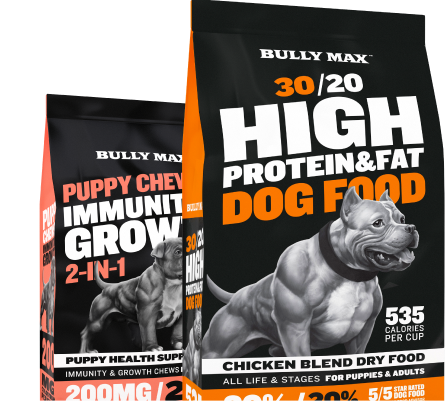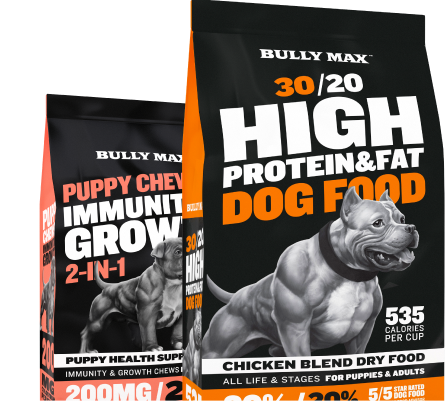 High-quality dog food & advanced nutrition for improved growth, vitality, and performance.
Made in the USA with globally sourced ingredients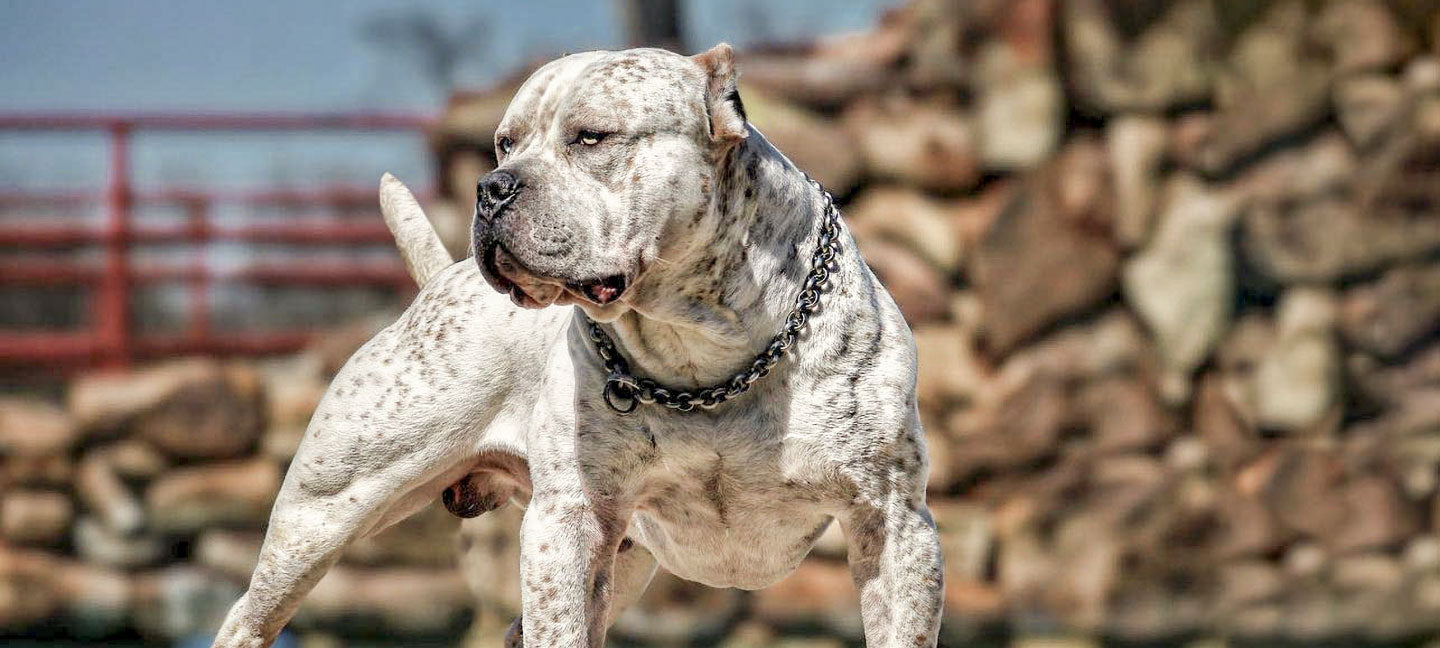 Bully Max is formulated for all breeds.


Bully Max High Performance Dog Food receives the Advisor's top rating of 5 stars ★★★★★
Performance series
Premium quality performance dog foods and functional nutrition supplements

Supports dog's physical shape, muscles, and weight

Improve dog's energy level and overall health
Premium-quality natural ingredients and enhanced with added vitamins and minerals

Top-rated by professionals

Performance series is formulated for all breeds and sizes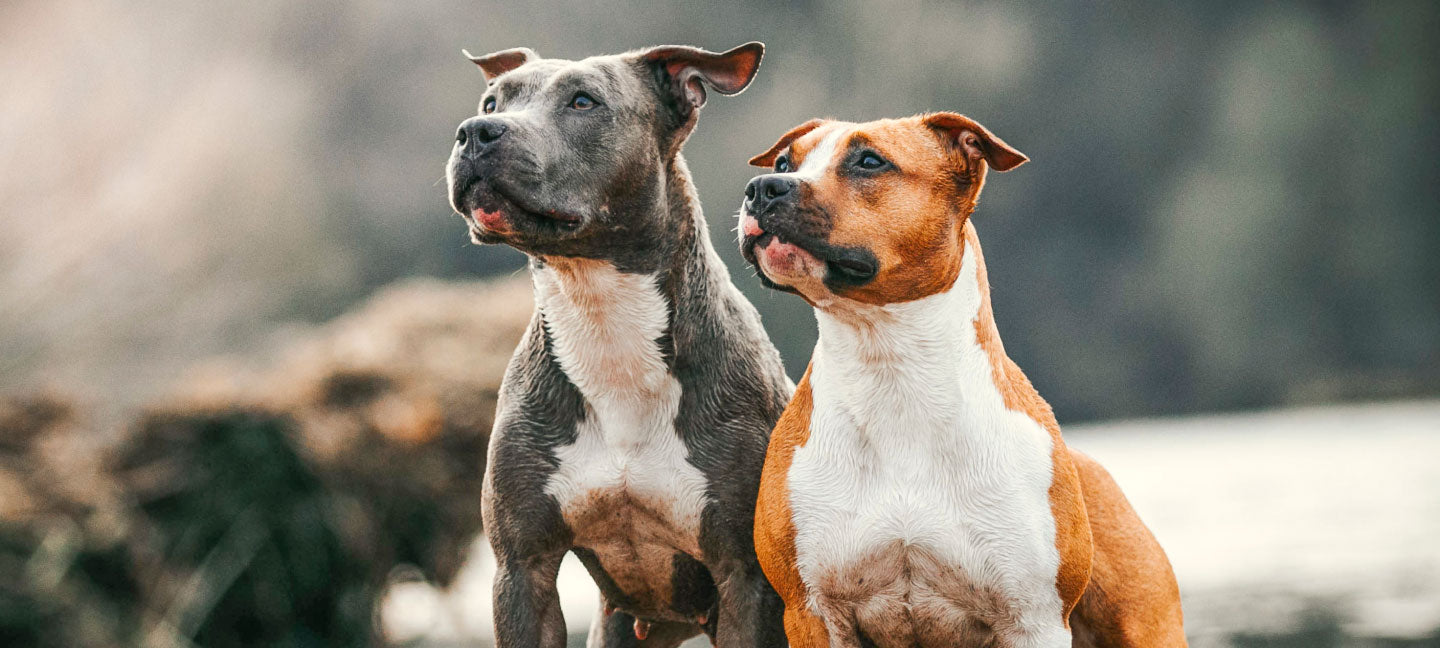 The results build our trust
* I was skeptical at first; however, as I did my research to make sure that it wasn't going to harm my dog if I gave him Bullymax. There weren't any negatives that I could find. I tried it out and my dog (Diesel) has gone from 80 to 90 lbs. in 3 months and has never looked better. Thanks Bullymax! Very happy customer.
— Andrew Vinger
* I have been using Bully Max Vitamins for over 6 months and I must say that this product is AWESOME. My Pitbull has gained an amazing amount of weight and his muscle mass is off the chart. He is healthy as a horse and very playful, and full of energy.
— Patrick Hoyt
* Great supplement for my dogs, give them energy and surprisingly outstanding muscle growth. Used with my weight training program made me think and look three times at my dogs and how cut and defined they became. The definition in their muscle display was simply freakish.
— Bernardo Almeida
Previous
Next